Support of IT solutions provision process
G-SOFT
Support of IT
solutions provision process
---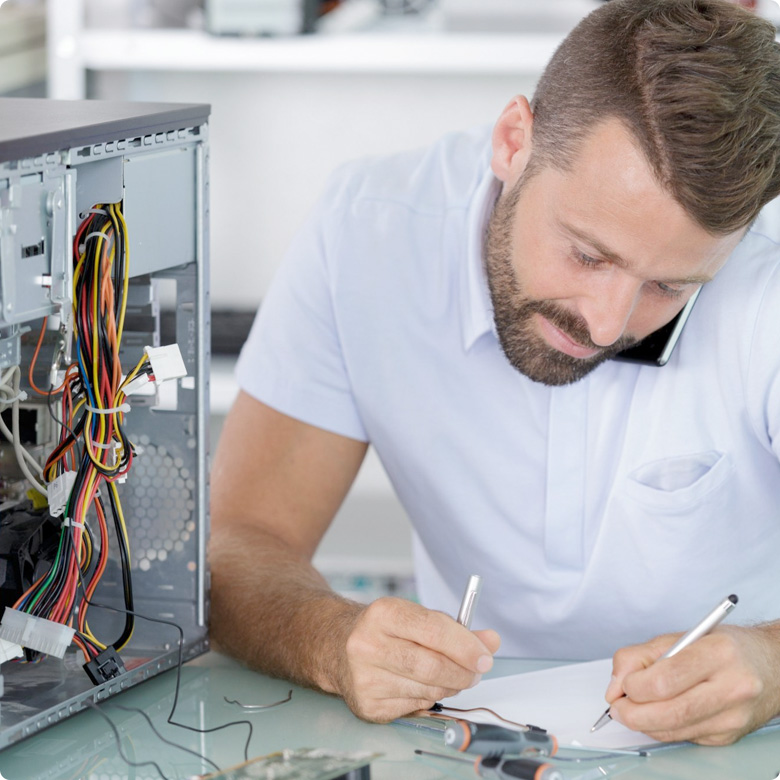 The ITIL methodology constitutes the standard for service management and it is based on providing and managing IT services through processes.
---
We define managing processes, their inputs and outputs as well as connections and the scope of responsibility. We concentrate on establishing "best practices" in the implementation of process-oriented management of IT services, ensuring long-term cost reduction, improvement of the quality of services and customer's satisfaction. Process objectives are: providing business-oriented IT services (not systems), long-term cost reduction, permanent supervision in order to improve the quality of services.
---
We provide support within the scope of the following services:
---
Managing legal compliance of software,
Managing resources and hardware,
IT Help Desk,
Communication processes,
Remote management of end devices,
Local network monitoring,
The monitoring of stations and users.