Mass memory and backup copy
G-SOFT
Mass memory
and backup copy
---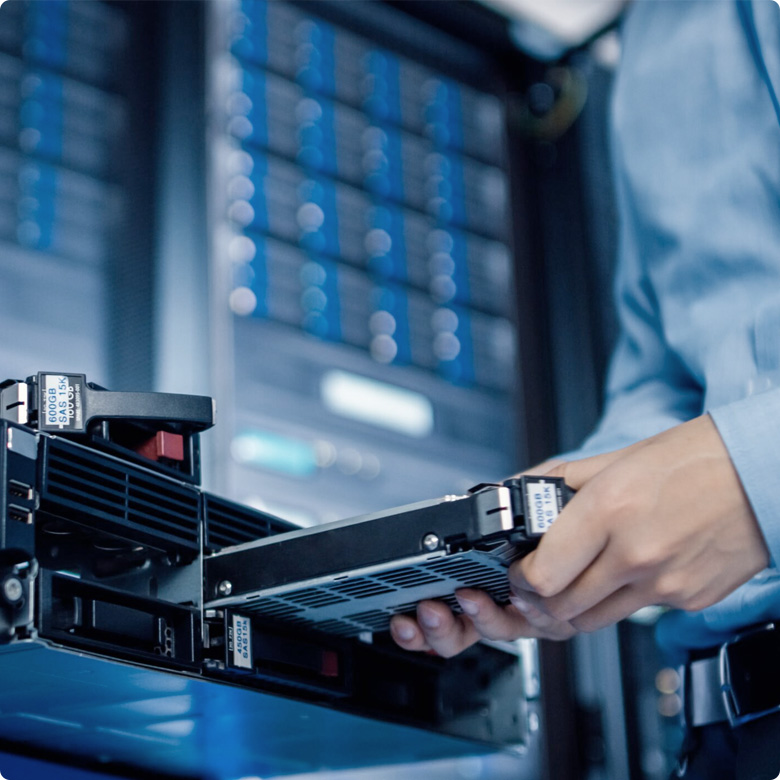 Data are the 21st-century currency and the volume of stored data increases on a yearly basis, so their appropriate and secure storage with fast access for each organization is a must.
---
Data are stored in data centers on server drives or drive matrices. Data should be protected from loss by means of backup copy systems together with the systems ensuring their continuity.
---
Scope of services:
---
Designing data centers,
Supplying servers, switches, drive matrices and server racks,
Hardware configuration, testing and maintenance,
DSupplies and configuration of backup systems and recovery,
Comprehensive handling of critical business systems,
Access to spare parts,
Extending hardware lifetime beyond OEM's warranty period,
Repair services for all major manufacturers,
Service agreements 24h/7.