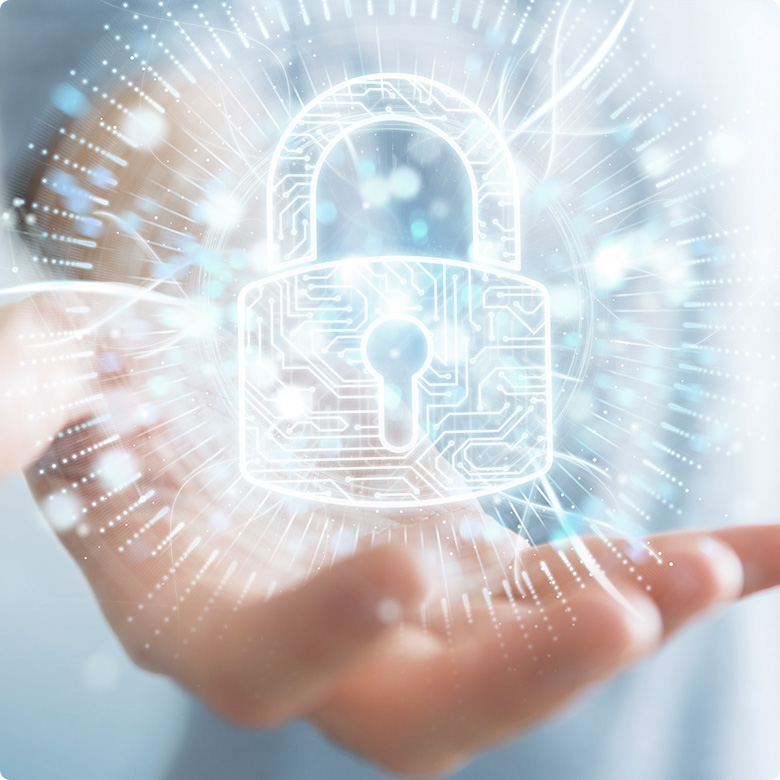 Cyber security includes all techniques, processes and practices applied in order to protect IT networks, hardware, software and data against the attacks, damages or unauthorized access.
---
Cyber security is the resistance of ICT systems to the activities violating confidentiality, integrity, accessibility and authenticity of the processed data or services connected with them and offered by these systems.
---
We ensure:
---
Security audits, risk analysis and creating security policies,
Developing processes and procedures enhancing the security,
Trainings of IT staff and teams,
Designing the security ecosystem,
Supplies of protection solutions for networks and servers,
Supplies of cyber security solutions for end devices,
Security Operation Center (SOC) services,
Support services after incidents, data leaks and theft.