Video conferences and AV services
G-SOFT
Video conferences and
AV services
---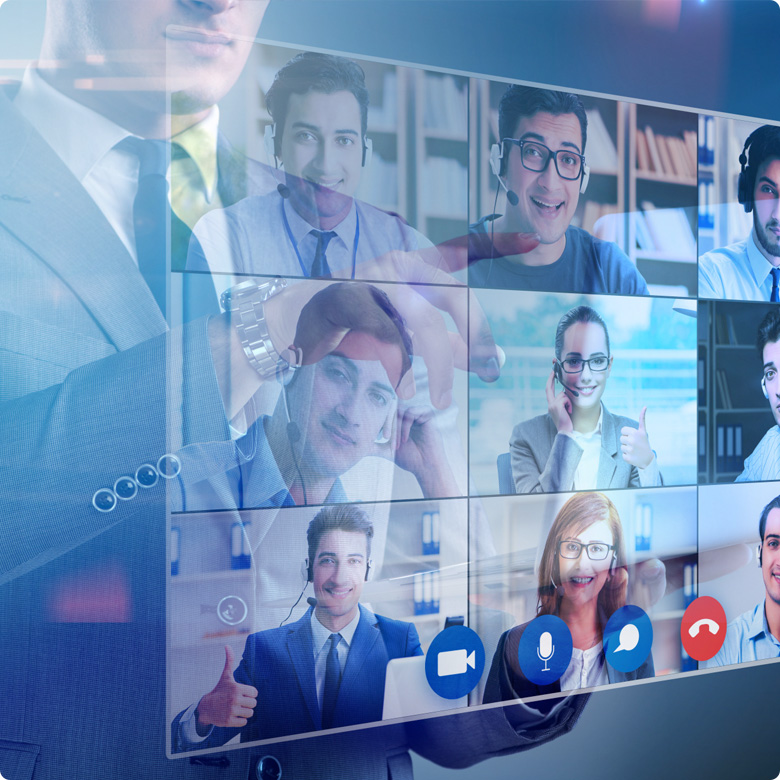 Video conference systems enabling the communication with the company's own staff members or clients have become commonly applied due to the pandemic and increased volume of remote work.
---
We more and more often communicate remotely without the necessity to meet staff members working in other locations or from home. Appropriate streaming quality in conference halls or between the staff using standard computers is of major importance for ensuring the comfort of their work.
Digital Signage marks the new era of marketing information transfer based on audiovisual techniques making it possible to present the solutions, products and services to customers. Digital Signage solutions are applied at airports, outlets, service networks (e.g. travel agencies, real estate sector, city information offices, train stations, shopping centers etc.).
---
Scope of activities:
---
Designing Digital Signage and videoconference solutions,
Providing the equipment for conference halls and computer stations,
Supplying large format displays, interactive kiosks, video walls, displays and projectors, installation systems, cables and specialist software,
Hardware installation, configuration and calibration,
Ensuring the logistics and hardware supplies to multiple locations,
Proactive maintenance and servicing within SLA,
Migrations and maintaining the new solutions together with environmentally-friendly withdrawal of previous technology from exploitation.